Pantera CEO deems 2023 the best time for a crypto startup 
Dan Morehead, the CEO of investment company Pantera Capital, has released a new year letter highlighting the crypto rigors of 2022 and the outlook for 2023. 
The Pantera CEO described the blockchain as a resilient industry that proved its mettle amidst the pangs of the macro market for risk assets and idiosyncratic disasters. 
A simplified comparison graph of the technology industry in the letter revealed that in the last 12 months, bitcoin (BTC) outperformed other contemporaries like Meta, Tesla, and PayPal.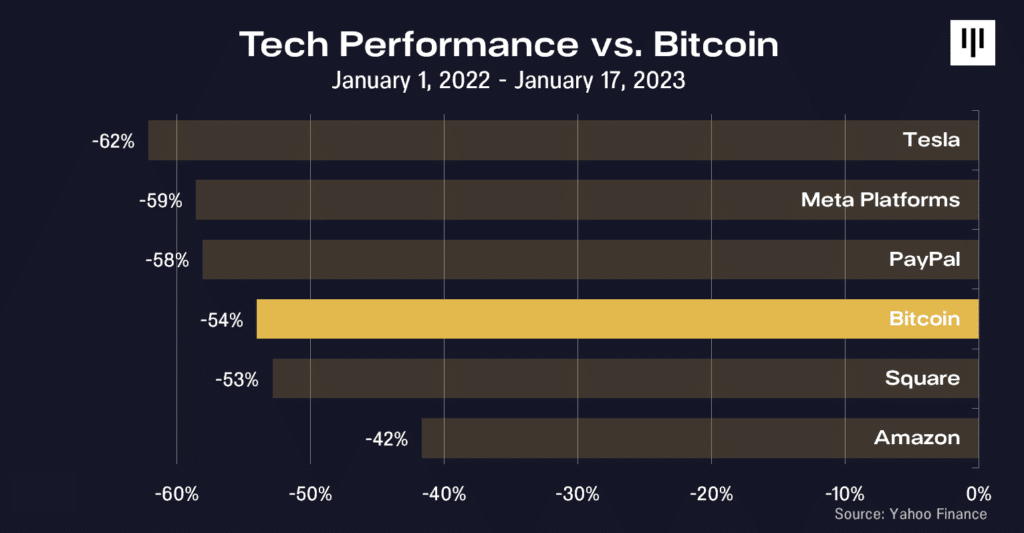 However, Morehead cited previous bear markets and concluded that bitcoin has already bottomed out, and he sees blockchain assets going on an uptrend of 2.3x. 
Pantera's outlook for 2023
While considering 2022 as the most significant year of turmoil in crypto history, Pantera co-CIO Joey Krug provided a forecast for the crypto industry in 2023. 
Krug contrasted 2014 to 2022 by drawing parallels between the caliber of projects that failed in 2014 following the first bitcoin halving in 2012. He concluded that crypto companies that fell victim to these two seasons failed because they reflected the opposite of crypto essentials. 
Krug revealed that thriving crypto projects had attained relevance because they offered services built on permissionless technology that encourages trust.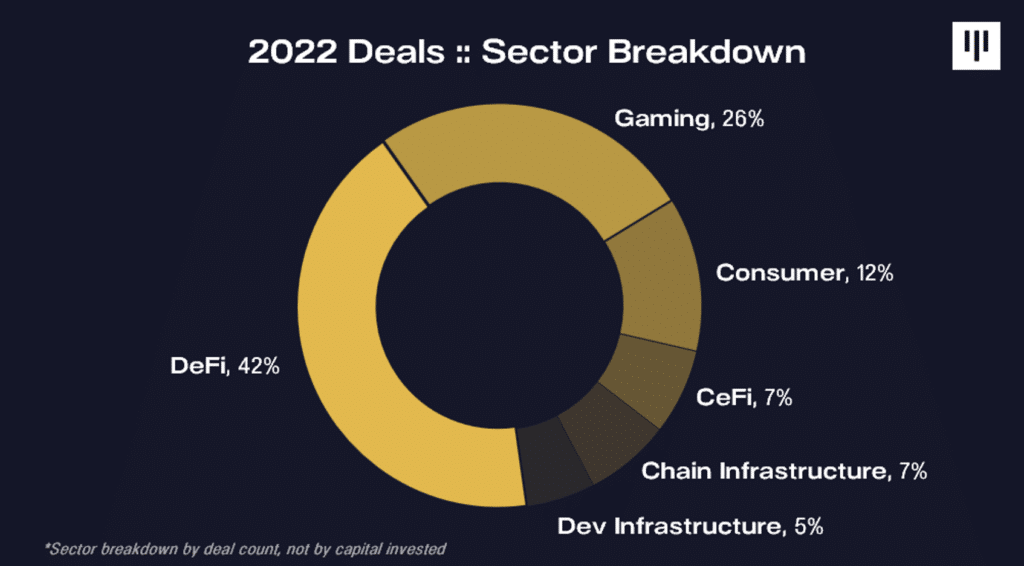 Krug further lambasted those who disputed the applicability of smart contracts in the management of DeFi loans. He stated that the defaults on loan repayments are not due to the computer program but are primarily due to poorly written smart contract codes. 
While speaking on the spate of collapsed centralized crypto exchanges like FTX, Celsius, BlockFi and Voyager, Krug revealed that decentralized exchanges (DEXes) were doing better despite lending out funds to anonymous persons. 
Krug believes that DeFi-based exchanges should 2023 focus more on increasing access and the liquidity of their ecosystem. 
Pantera seems to have a lot in stock for the crypto space in 2023 and has revealed its intention to plunge $121 billion into the crypto sector in 2023.